ALCHIMIA Project Meeting: Moving Towards Sustainable Metalworking in the EU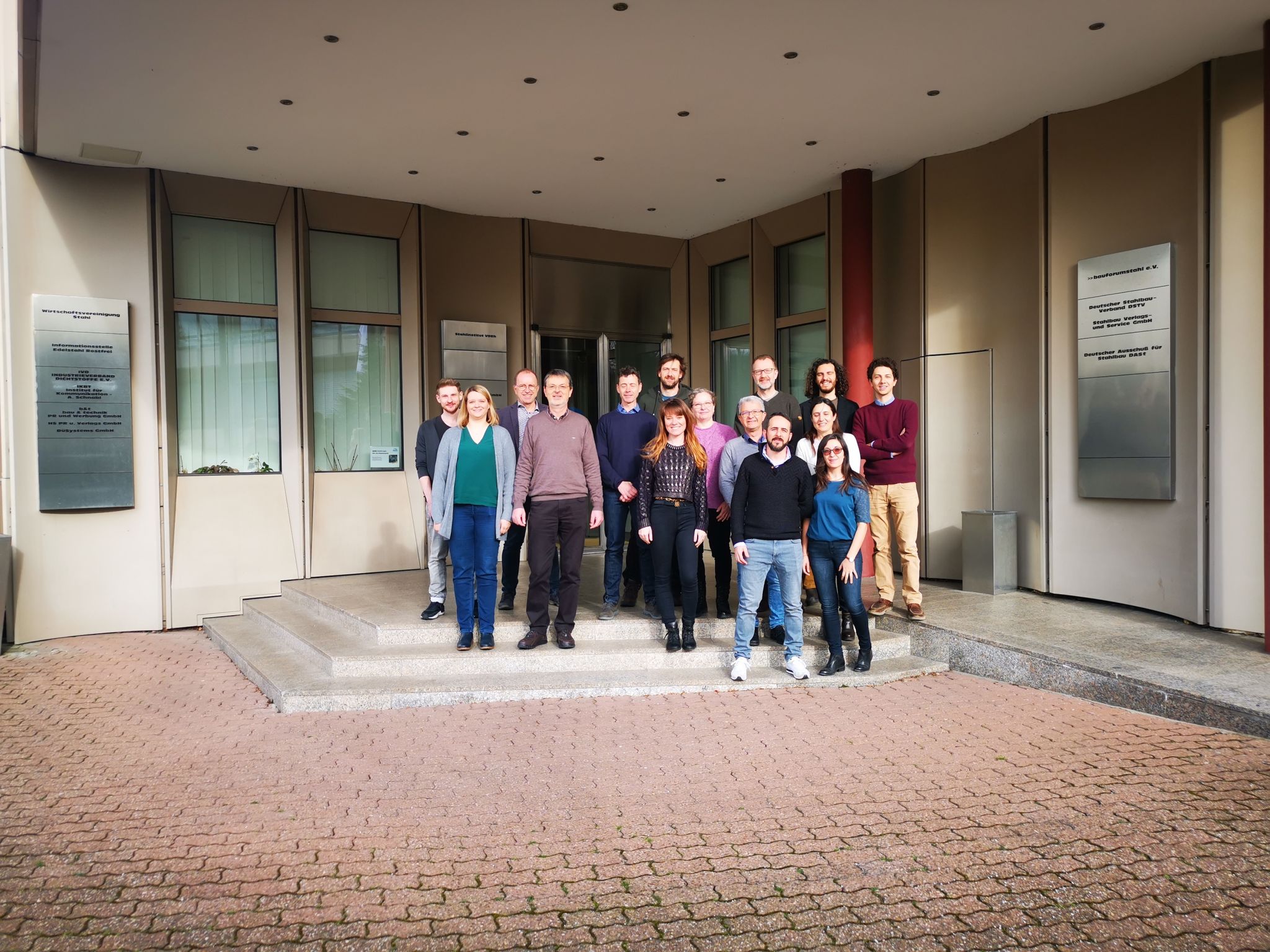 Recently, the ALCHIMIA project held two significant meetings in Boucau and Düsseldorf. The primary goal of this project is to provide comprehensive support to the metalworking industries in the EU, helping them transition to high-quality, efficient, and environmentally-friendly production processes while maintaining product quality in the steelmaking industry.
The Boucau meeting was a plant visit that allowed participants to familiarize themselves with the steelmaking use case. During the visit, stakeholders learned about the challenges associated with steelmaking and discussed potential solutions, including the use of advanced technologies like modeling and simulation tools. The meeting provided a valuable opportunity for industry experts and research institutions to come together and share their knowledge and expertise.
The second meeting was the General Assembly in Düsseldorf on March 16-17, where the project team reported on the current state of the project and discussed ways to improve it further. The meeting was successful and productive, with stakeholders discussing the importance of creating a sustainable supply chain that supports the transition to green production processes. It was a valuable opportunity for the team members to meet in person, network, and exchange ideas on how to move the project forward.
The success of these meetings is a testament to the commitment of the ALCHIMIA project team to provide the metalworking industry with the necessary tools and support to achieve sustainable production processes. By working together, we can contribute to the industry's long-term viability while maintaining product quality and competitiveness in the global market.
In conclusion, the ALCHIMIA project's meetings in Boucau and Düsseldorf were significant steps towards creating a platform that supports the transition to sustainable metalworking practices in the EU. Despite the challenges posed by striking airlines, the team was determined to meet in person and make the most of the opportunity to interact and share ideas.