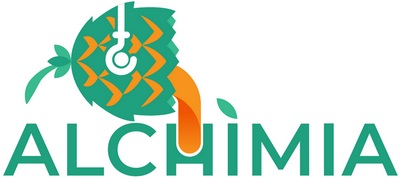 Discover the ALCHIMIA Project !
ALCHIMIA aims at the digitalization of big European metallurgy industries to unlock the full potential of artificial intelligence and support green growth. The main objective of ALCHIMIA is to ensure the greatest levels of safety, trust, and smooth communication between artificial intelligence-powered industrial solutions and workers in those industries.
Outcomes of the ALCHIMIA Project:
Outcome 1
Implement a decentralized Artificial Intelligence and data solution to support the strategy towards the green transition of European big metallurgy industries.
Outcome 2
Demonstrate the potential of ALCHIMIA solution automatically to dynamically find the optimal mix needed in steel-making processes based on recycled scrap metal, which will be successfully replicated in automotive parts production.
Outcome 3
Assess the environmental impact of ALCHIMIA solution
Outcome 4
Guarantee the highest levels of trust, safety and seamless collaboration between workers and AI-powered industrial solutions.
Outcome 5
Establish synergies with Artificial intelligence for EU Artificial intelligence on-demand-platform, GAIA-X, European Common Data Spaces and relevant standards
Outcome 6
Communication and exploitation strategy for the adoption of ALCHIMIA results in several sectors.